Holland velvet fabric
, like other types of velvet, possesses some temperature-regulating properties that can make it comfortable to wear and use in various weather conditions. Here's how Holland velvet contributes to temperature regulation:
Insulating Properties: Velvet, including Holland velvet, is known for its insulating properties. The dense pile of velvet fabric creates air pockets that trap heat. This means that when you wear or use items made from Holland velvet, it can help keep you warm in cooler temperatures by retaining your body heat.
Breathability: Despite its insulating qualities, velvet is also breathable to some extent. This means that it allows for a degree of air circulation, which can help prevent overheating in moderately warm conditions. The fabric's ability to wick away moisture and allow some airflow can make it comfortable to wear in various climates.
Adaptability to Season: Holland velvet is versatile and can be used for both cold-weather and warm-weather clothing and accessories. For colder seasons, it provides warmth and comfort, while in milder weather, it can still be worn comfortably due to its breathability and moisture-wicking properties.
Temperature Regulation in Home Decor: In home decor, Holland velvet drapes and upholstery can help regulate room temperature. During the colder months, they can contribute to insulation and coziness, while in warmer seasons, they can add a touch of luxury without making the room overly hot.
It's important to note that while Holland velvet can contribute to temperature regulation, its effectiveness in extreme weather conditions may be limited. In very hot and humid climates, wearing or using velvet may not be the most comfortable choice due to its insulating properties. Additionally, proper care and maintenance are essential to preserve the fabric's qualities over time, as excessive wear, dirt, or crushing of the pile can affect its performance and appearance.
Overall, Holland velvet's temperature-regulating properties make it a versatile fabric suitable for a range of clothing and interior design applications, providing comfort and style in various environments and seasons.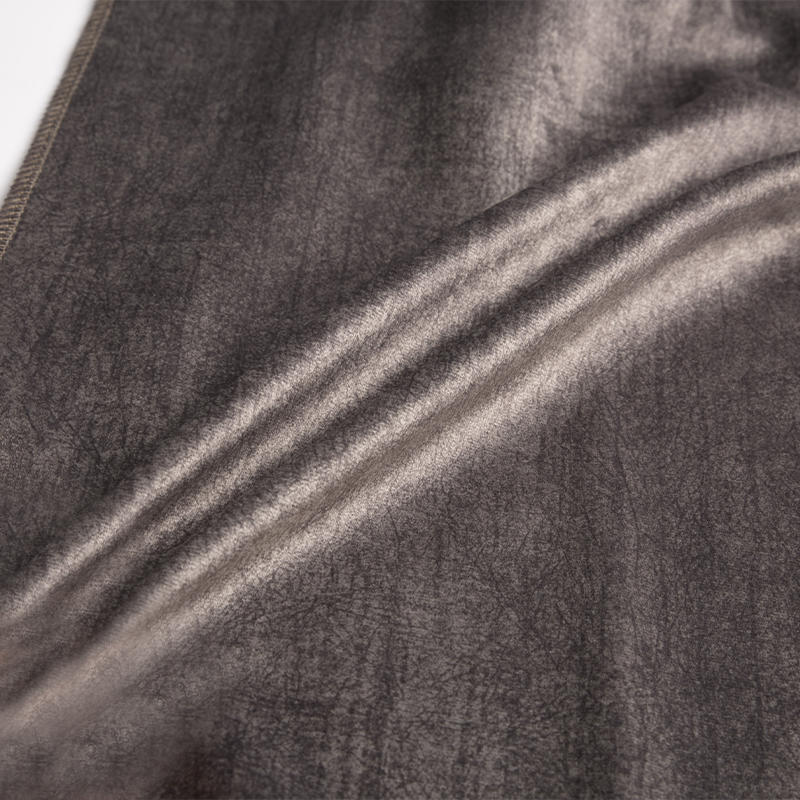 Upholstery fabric / Holland velvet fabric / Printing fabric / Sofa & Chair fabric / Warp knitting fabric – Item No.: AR610