Linen fabric
is often described as "wrinkle-prone" due to its natural tendency to crease and wrinkle easily. This characteristic is one of the most distinctive features of linen and is both a strength and a limitation, depending on how it is perceived and used. Here's more information about why linen is considered wrinkle-prone:
Natural Fiber Structure: Linen is made from the fibers of the flax plant, and these fibers have a rigid and irregular structure. Unlike some other textiles, linen fibers have natural "nodes" or bumps along their length, which can cause the fabric to fold and wrinkle more readily.
Absence of Elasticity: Linen fibers lack elasticity, which means they don't spring back into shape easily after being bent or creased. When you fold or crush linen fabric, it retains the wrinkles and creases until they are intentionally smoothed out.
Finishing Techniques: Some linen fabrics are intentionally left untreated or minimally processed to preserve their natural appearance and breathability. These untreated linens are more prone to wrinkling than those that have been chemically treated or blended with other fibers.
Comfort in Wrinkles: While linen's wrinkle-prone nature may be seen as a drawback by some, others appreciate the relaxed and casual aesthetic it imparts. Linen's wrinkles give it a lived-in, rustic charm that many people find appealing, especially in casual and summer clothing.
Ironing and Maintenance: If a crisp, wrinkle-free appearance is desired, linen garments and linens can be ironed or steamed to smooth out the wrinkles. However, it's essential to note that linen can still develop wrinkles during wear, especially in areas of frequent movement.
Storage: Proper storage of linen items can also help reduce wrinkles. Hanging linen garments or folding them with care can minimize creasing when they are not in use.
Wrinkle-Resistant Linens: Some modern linen blends or specially treated linens are designed to be more wrinkle-resistant while retaining the natural qualities of linen. These blends may include fibers like cotton or synthetic materials that add a bit of elasticity and reduce wrinkling.
In summary, linen's wrinkle-prone nature is a part of its character and can be embraced as part of its charm. It's a fabric that is well-suited for casual and relaxed settings but may require some maintenance to achieve a smoother appearance when necessary. Ultimately, whether linen's propensity to wrinkle is viewed as a positive or negative characteristic depends on individual preferences and the intended use of the fabric or garments.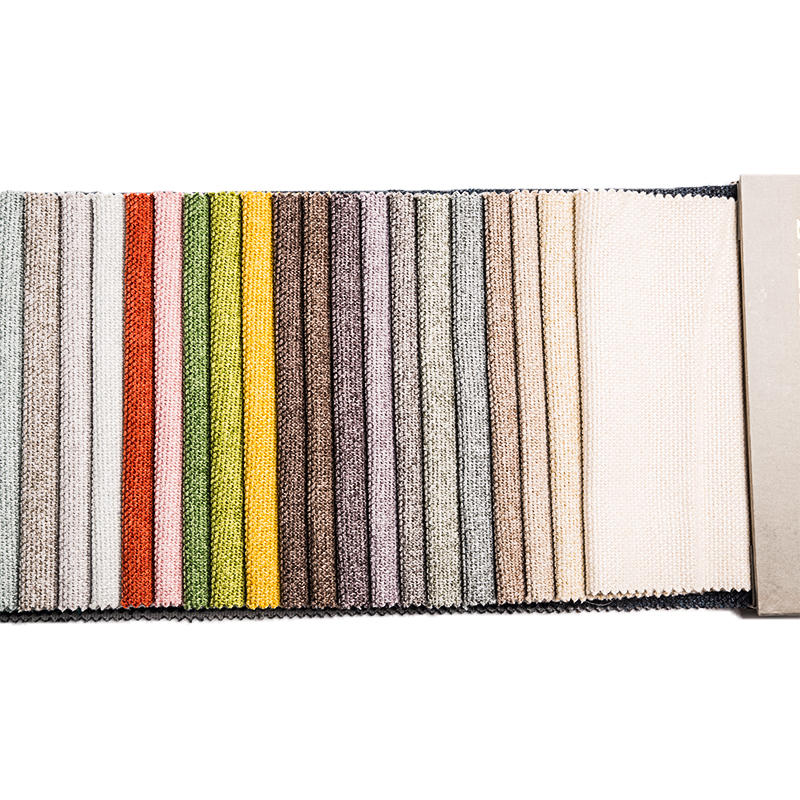 Upholstery fabric / Sofa & Chair fabric / Linen fabric / Woven fabric – Item No.:AR398