Ice Velvet Fabric - A Luxe 4-Way Stretch Knit
Luxe quality, wonderfully flowing 4-way stretch knit. This glistening golden-hued fabric is an absolute showstopper. Ideal for a myriad of applications including eveningwear, shawls and scarves as well as Drapery, Tabletop and Event Decorations to name a few. It is also a durable enough to withstand a good dose of wear and tear from family members, pets and the elements. It is also a great example of the latest in technology, with a top of the range mercerisation that is on par with the finest fabrics on the market today. It is the latest in a slew of innovations that have revolutionized home and lifestyle for the better. You can see this fabric in the flesh at one of our many stockists near you or order online from the comfort of your home.
Ice Velvet Fabric is a very luxurious material that can be used in a wide range of applications.
It's a great choice for dressmaking and skirts, and it also makes an excellent upholstery fabric. It's a soft, stretchy material that offers a silky feel and a smooth finish that you'll be hard-pressed to deny. It's an easy-care, high-performing fabric that can be paired with a variety of fabrics to create an eye-catching design.
Most importantly, Ice Velvet is a quality fabric that will stand the test of time. Its long lifespan is backed by a number of helpful features such as UV protection and moisture wicking. It also has a unique crease-free design that is sure to make your next design a breeze.
Best of all, this fabric is affordable, allowing you to take your craft to the next level. It's not for the faint of heart, but if you have a sewing machine and a little bit of patience, then you can make a masterpiece in no time.
You'll want to check out our collection of other similar materials such as silk, satin, and wool. The aforementioned materials are not quite as durable as their velvet counterparts, but they offer the same impressive features like moisture wicking and UV protection.
Ice Velvet Fabric is a type of velvet that has a matte finish and a smooth, silky texture. It is made from synthetic fibers and is known for its wrinkle-resistant properties. It is often used in clothing, bedding, and upholstery. It is also popular because it is affordable and easy to care for. It can be purchased in a variety of colors and styles. The process of making ice velvet begins with the preparation of raw materials, such as synthetic fibers and dyes. The materials are then spun into yarn using spinning machines and woven into fabric on looms. The fabric is then finished with finishing agents to make it soft and luxurious. The finished fabric is then packaged for distribution.
Luxury Quality Spandex Gold/Khaki Crushed Ice Velvet (90/10)
This is a super soft, 4-way stretch knit, high luster crushed ice velvet in a rich gold color with a beautiful, designer pattern. This high-end luxury fabric is perfect for fashion, eveningwear, shawls and scarves as well as decorating including drapes, tabletops, event decorations, throws and pillows.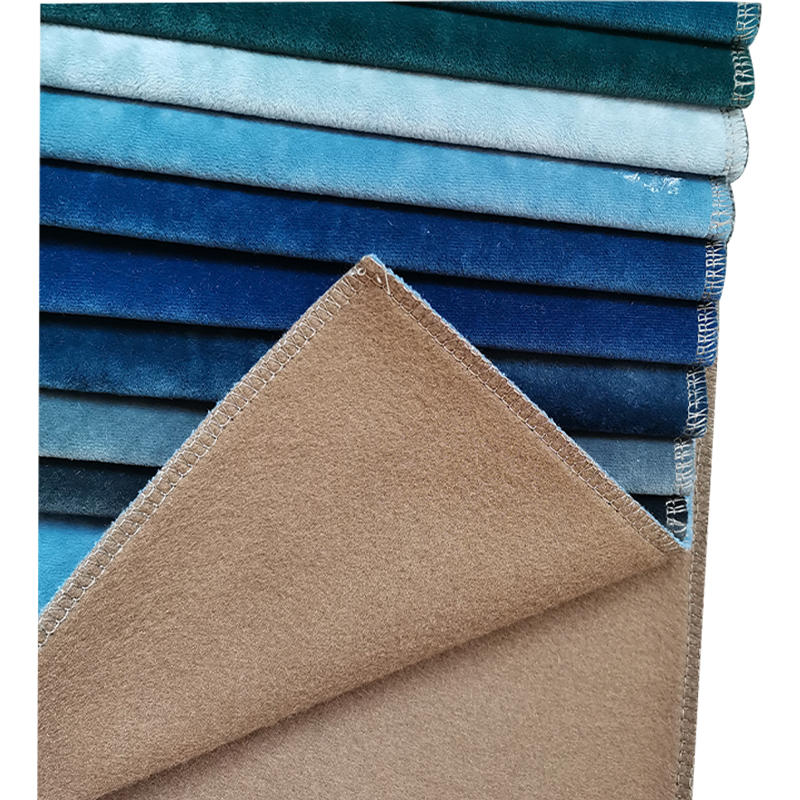 Upholstery fabric / Ice velvet fabric / Plain color fabric/ Sofa & Chair fabric / warp knitting fabric – Item No.:AR636